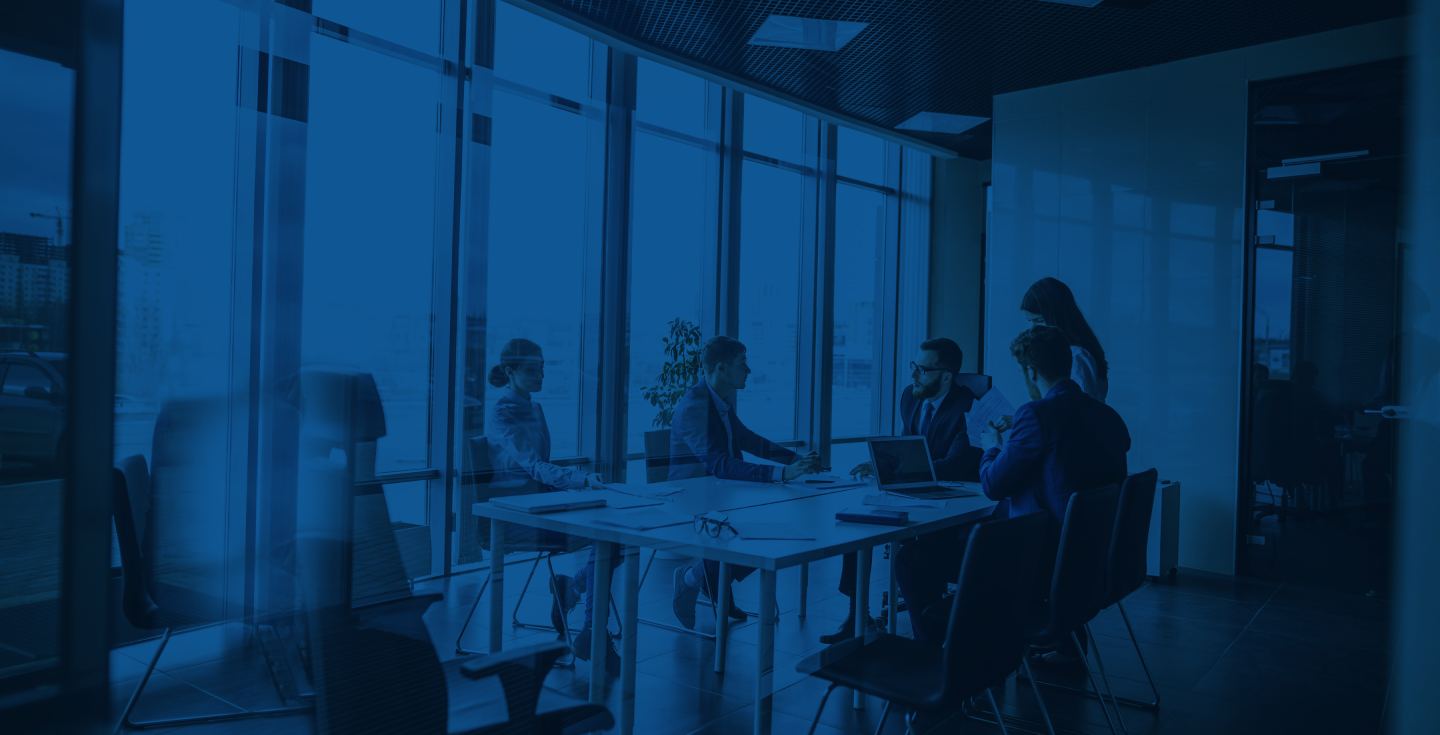 Many Companies

One Vision
Entrepreneurship is at the core of Global Excellence Group. Over the past five decades, we have systematically ventured into industries that best complement our strengths. We bootstrap each new business, trust our people and processes, diligently acquire scale and overtime, establish it as a standalone company.

Our Vision
To create a positive impact on communities and industries we serve through servant leadership.
Our Mission
To continuously accumulate trust and goodwill by relentlessly pursuing customer and community centricity in all our endeavours.
Our origin story dates to 1968 when Mrs. Manjeet Kaur laid the foundation of the company by foraying into the hygiene space and starting a carpet cleaning & floor polishing company. Her vision has been the guiding force for the Global Excellence Group (GEG) over the past five decades. Dr. JPS Bakshi, Mrs. Kaur's son, has taken the legacy forward by securing leadership position in the municipal services & facilities management sectors. Overtime, like his mother, he has displayed an uncanny entrepreneurial knack of spotting business opportunities and scaling them up to be standalone, profitable companies. GEG has firmly established itself as a diversified group with interests ranging from healthcare to gourmet foods to information technology.

Our Values
Global Excellence Group (GEG) culture is inspired by a set of values that give us both, a cultural identity and a competitive edge. Seamless adoption by our employees has ensured that we come good on our promises to both, the customer and communities we serve.
The key to an apt response is anticipation and preparedness. The focus is on prevention rather than reacting. This is achieved when situations are thought through and embellished with the learnings acquired from earlier experiences.
It is the robust systems and processes along with the proclivity of our workforce to follow them with utmost dedication and discipline, form the backbone of the response that lets the organization bounce back from unwanted deviations during the course of a plan.
Employees are encouraged to initiate actions not only in their own functions but across functions as well. The confidence to take initiatives comes from the culture of camaraderie and positivity that floats around in GEG. Employees are encouraged to think and fail rather than not think at all.
For us, success is a team sport. Individual brilliance is certainly suitably rewarded but more so if it has the humility to take people together to attain the organizational goal. It teaches employees that efforts get converted into success only if they are galvanized through healthy partnerships and alliances between teams.
The senior management is given complete freedom to dare to dream as free and pure entrepreneurs. The freedom to identify new opportunities, to take calculated risks and take decisions in the best interest of the group.
The tenets of leadership being – 'leading by example' and 'first practice, then preach'. Open communication, collaboration and sharing of learnings across teams ensure that everybody benefits from the experiences of each other and reduces the possibility of recurrence of mistakes.
An inherent characteristic of the organisation culture is to keep pushing back the boundaries. The group tagline – Steered by values, driven by excellence urges the workforce to rise above and go beyond. We challenge the status quo, no matter how high the standard, there is always scope for improvement.
A systematic approach reduces the possibility of errors and as a corollary ensures easy detection of committed errors. These processes are the backbone on which the entire superstructure is built; they are constantly updated and speak the language of the times.
Employees are urged to be passionate about their work responsibilities but with a judicious dose of compassion. Employees are encouraged to maintain work-life balance, care for the environment and strict adherence to work ethics. Colleagues are urged to stand for each other and be empathetic towards each others' concerns.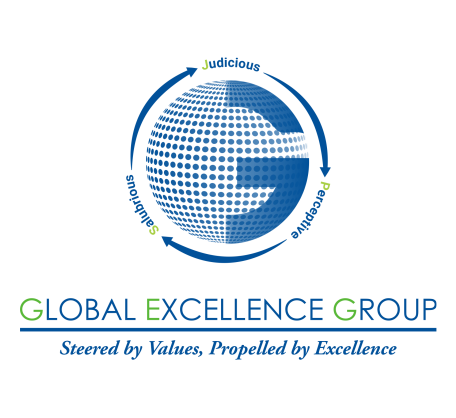 The GEG logo is a direct derivation from our identity statement. We diligently strive to disrupt the status quo and leave a positive impact on industries and communities we serve. The mnemonic is displayed through dots placed in a way that morphs into the latter half of the English alphabet G. We believe that we are still in hot pursuit of our vision and the incomplete alphabet is a representation of our progress. The cornerstones of the organization Judicious, Perceptive and Salubrious are part of the logo connected to each with arrows that signify continuity in all our efforts.